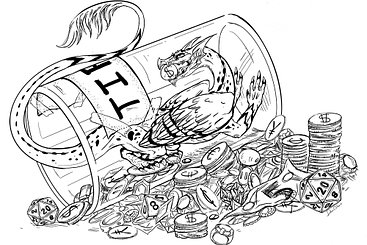 Your support lets me do what I love!
Show off your art with pride!
I am offering every client the ability to purchase their tattoo as a high-quality, glossy, page-size print at discount.
Reg. $20 - $5 client's price = $15 per print.) This is a way for folks to collect, and showcase their tattoos differently. If you would be interested, please let me know. I can have the print available for pick-up at your appointment, or for another time.

*This offer only applies to custom artwork or re-usable flash I have designed.
Interested in booking me for a tattoo? Click here to get started.
Below is some examples of my tattoos and coresponding posters. More pics to come.