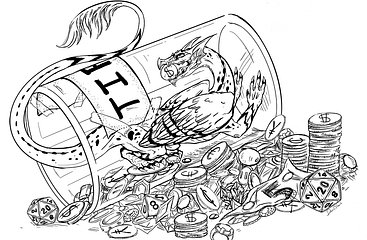 In my Red Bubble store you can find my art on various household items. Everything from clothing, coasters, masks, stickers, pillows, and more! I receive a portion of the sale price on all of my Red Bubble sales.

Some RB products are higher quality than others, for prints I would check out my IN PRNT SHOP or order from me. :)

CLICK to enter my RED BUBBLE STORE
Your support lets me do what I love!